I started on this 1990 Chevy S10 a couple/3 years ago. It belongs to my dad, and after recent forays into body work in Kentucky with my cousin, I decided to work on it. Well, something went wrong with the engine and my dad gave it to my uncle to fix. It's been sitting at his garage for 2 years, where my uncle just used it to hold...a transmission, toyota engine, fenders, and a few other items in it. Well I set out to get it back... and All the old bondo (which i've learned now you want to use body filler isntead of bondo) is coming off... There's alot of work to be done. My end goal is to do body work (fix a huge dent in the rear quarter passenger side) and eventually paint the thing.
Here's a few pics to show what it currently looks like.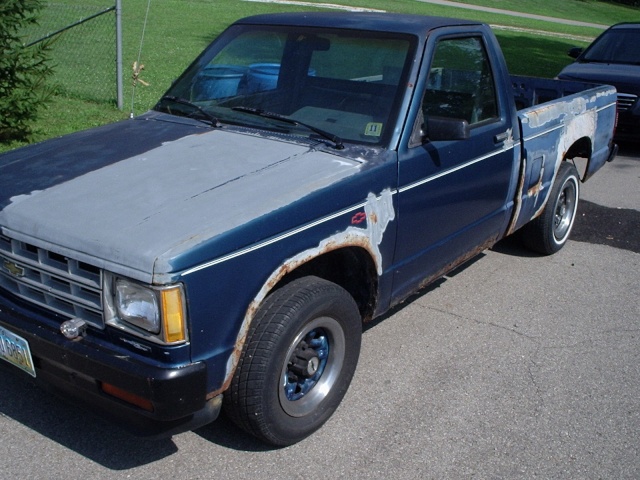 The Bondo is entire crap here. I can't believe i left it in this state. (You should have seen the 87 Toyota R-22 Pickup i got ahold of years prior to this one...it was much worse!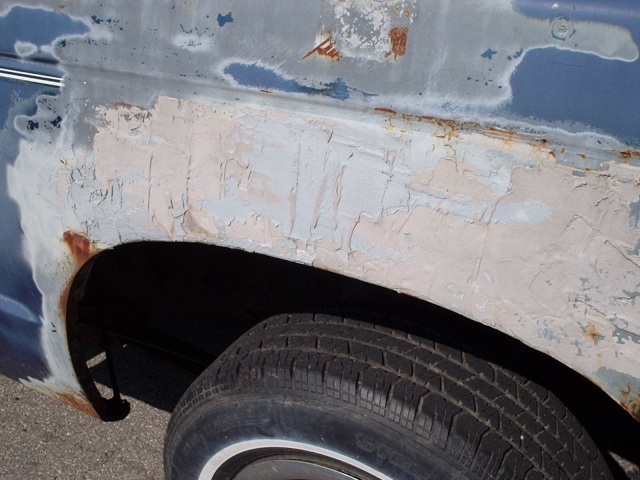 This is a lovely dent caused by an old 40 some coupe that, when my uncle backed onto the lot, ran into the rear quarter! UGH!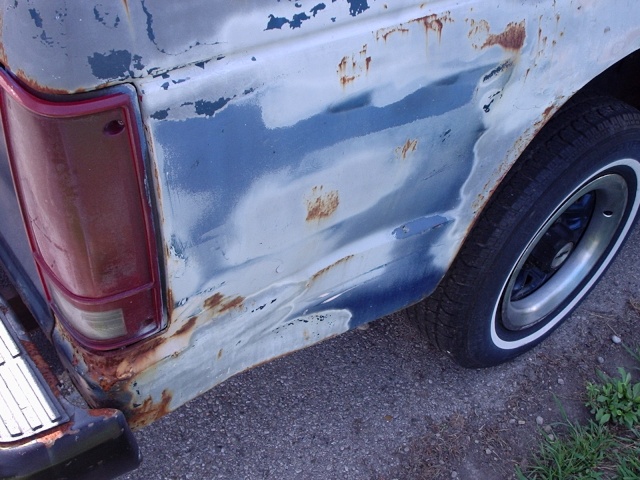 Dent Side: The work isn't perfect, but it's alot better than the other side for sure.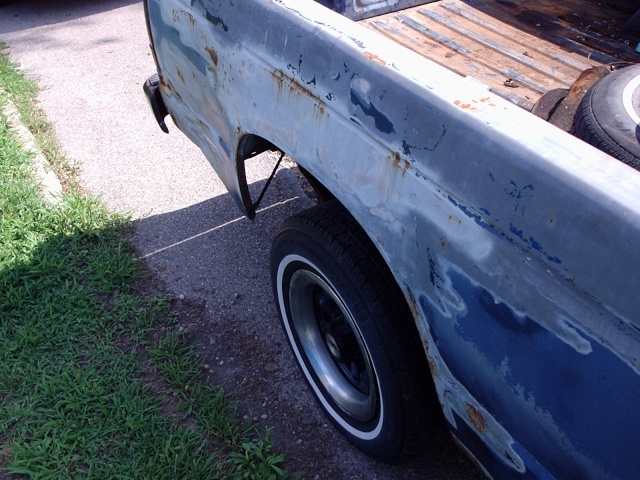 The small dent on the corner is the result of an accident. I love old vehicles cuz they stood up under pressure! The other person's car (so my dad told me) had quite a bit of damage...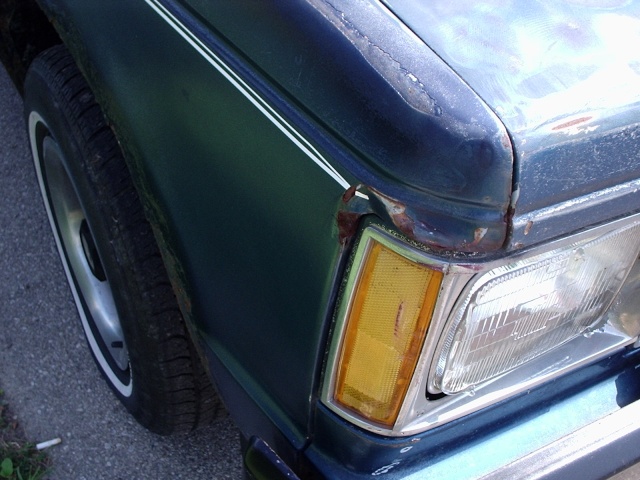 This... could be a problem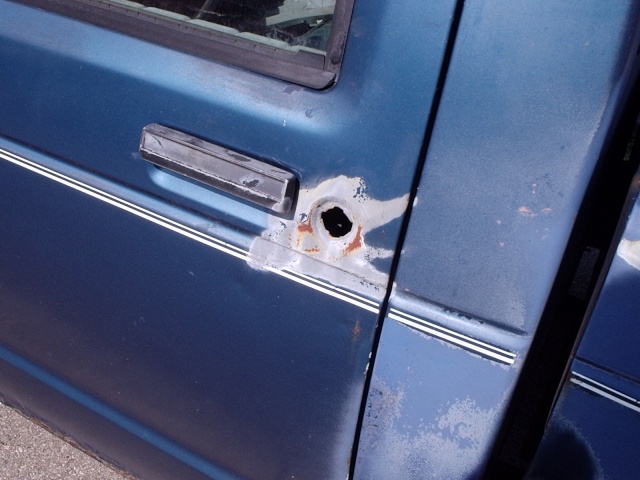 ---
Permissions in this forum:
You
cannot
reply to topics in this forum